"Turn Toward Busan" Commemoration Ceremony
Writer

admin

Date

2020-11-11 14:58:26

Count

684
To honor the sacrifices of UN forces who fought in the Korean War, the Turn Toward Busan Commemoration was held at the UNMCK on 11 November, and was hosted by the Korean Ministry for Patriots and Veterans Affairs.
During the commemoration, people around the world are encouraged to face the direction of Busan and observe a moment of silence at 11:00 on 11 November in honor of the UN forces of the Korean War.
The event was attended by approximately 150 people, including Prime Minister Sye-gyun Chung, the Co-Chairman of the 70th Anniversary of the Korean War Commemoration Committee Eun-ki Kim, MPVA Minister Sam-Duck Park, Greek Vice Minister of Defense H.E. Stefanis Alcibiadis, CUNMCK Chair Ambassador Philip Turner of New Zealand and other sending-state ambassadors.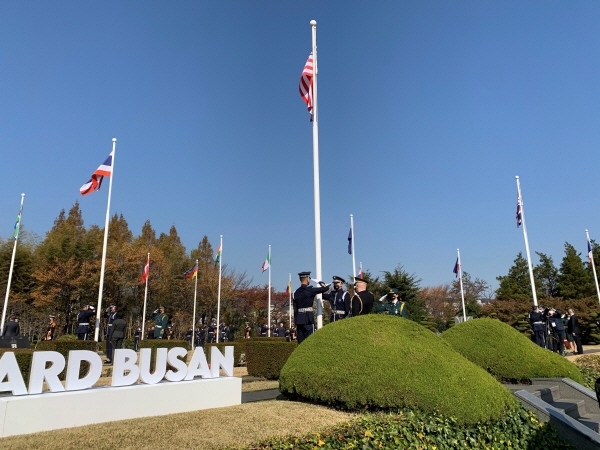 -Raising the flags of the sending states-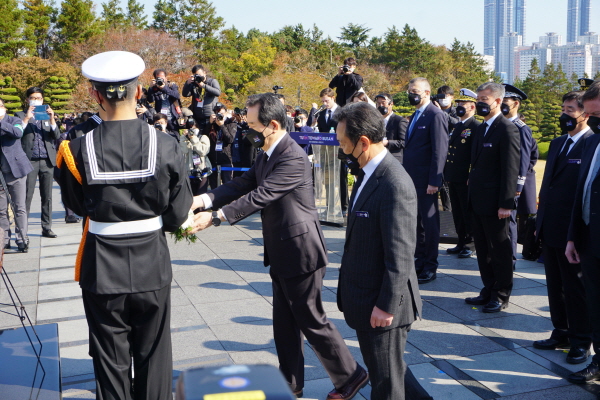 -The Prime Minster lays a wreath-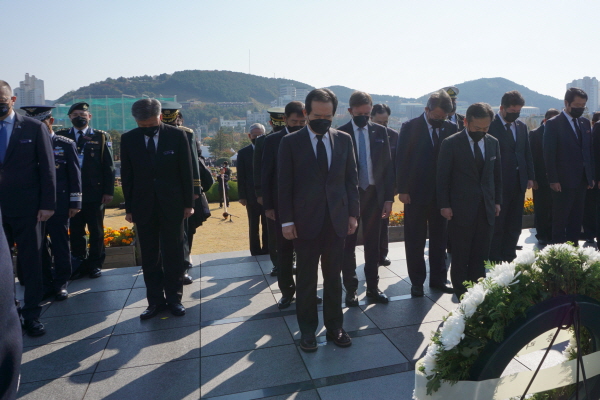 -Observing a minute of silence-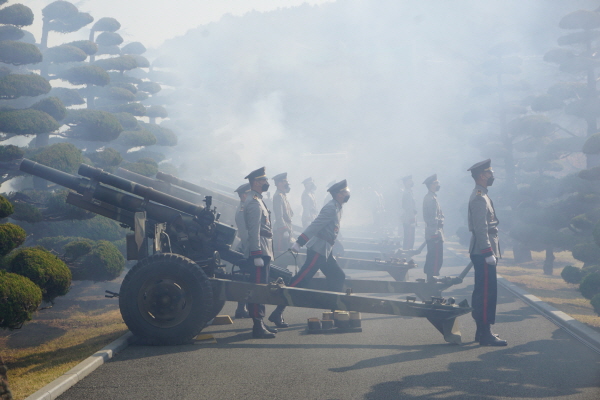 -21-gun salute-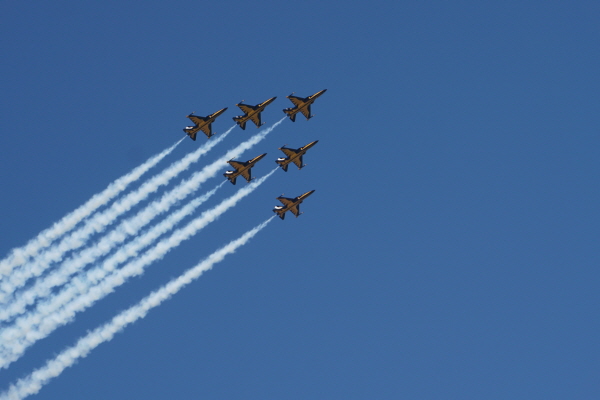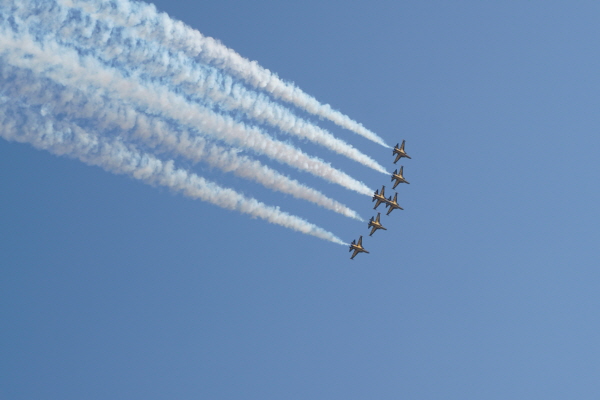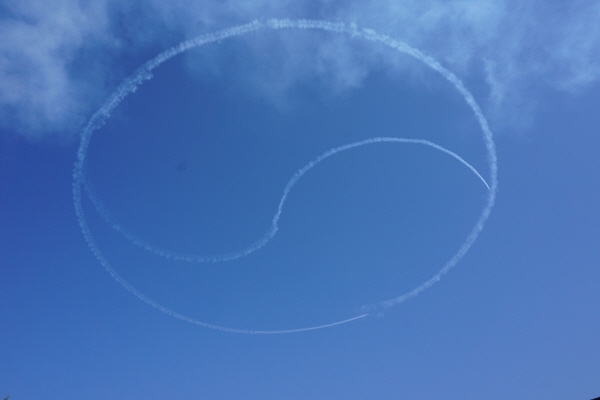 -Black Eagles memorial flight-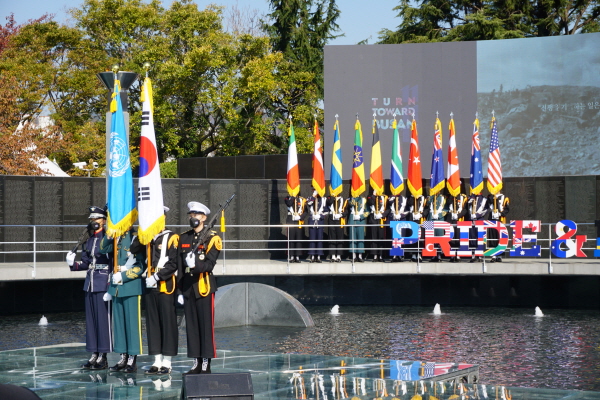 -Flag party-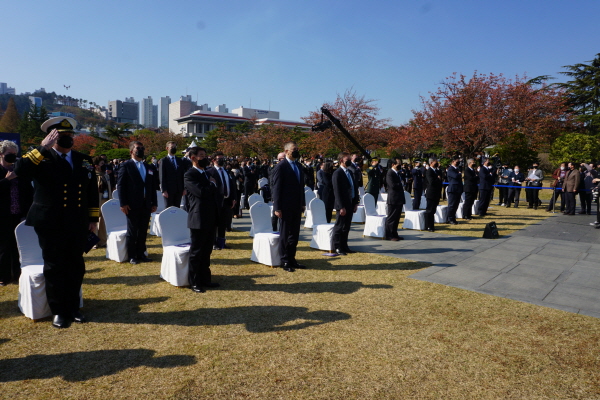 -National anthem-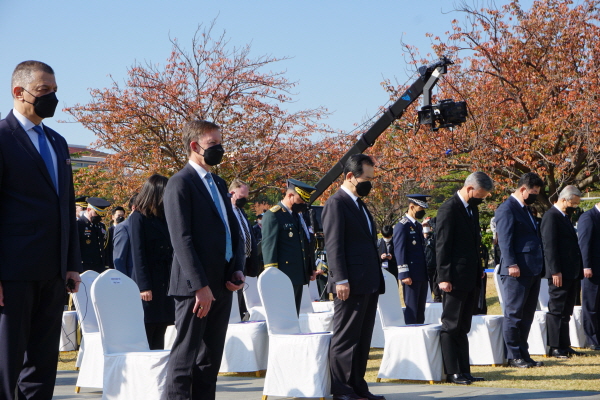 -Moment of silence-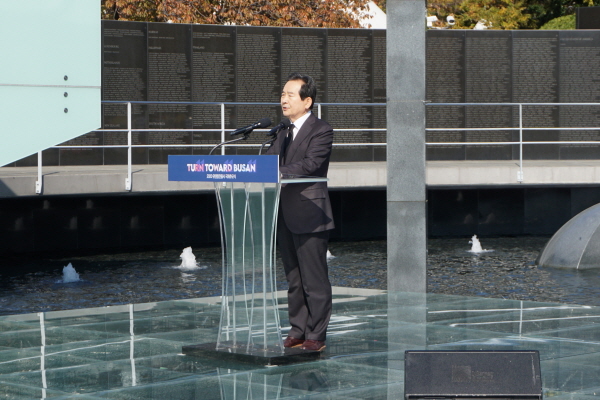 -Prime Minister Jeong Sye-gyun's Memorial Address-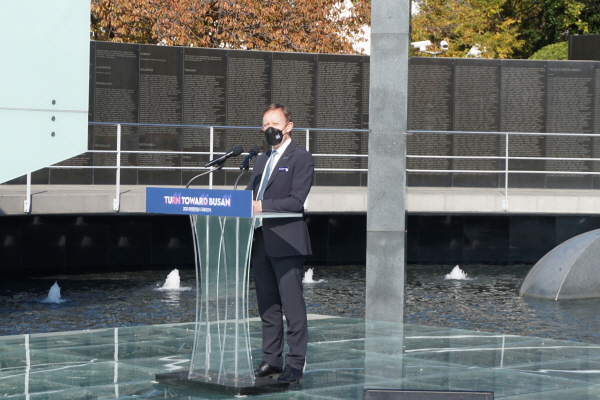 -CUNMCK Chair, Ambassador of New Zealnd, H.E. Philip Turner-​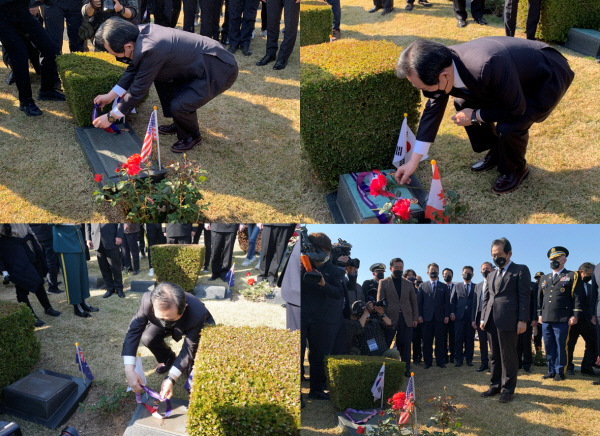 -Paying respects at the Grave of Gen. Whitcomb (spouse co-interred), the Hearsey brothers, and the Hummerston's (spouse co-interred)-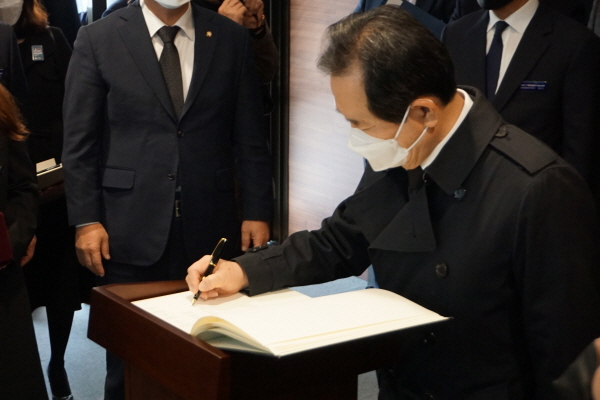 -Signing the guestbook-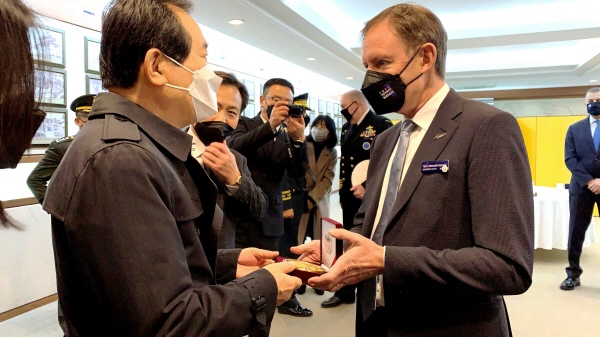 -Presentation of a souvenir-