On October 24, 2019, the 74th Anniversary of the United Nations Day was held at the UN Memorial Cemetery.
A commemoration ceremony was held with more than 500 attendees including the mayor of Busan and the chairman of the Commission of the UNMCK.
Speeches were made by Busan Mayor the Honorable Oh Geodon, French Ambassador to Korea H.E. Philippe Lefort, and the ROK's 2nd Vice Minister of Foreign Affairs.
Wreaths were laid by Mayor Oh on behalf of President Moon Jae-in, by the UNMCK Custodian on behalf of UN Secretary General Antonio Guterres, and by the Commission of the UNMCK.
[Photos]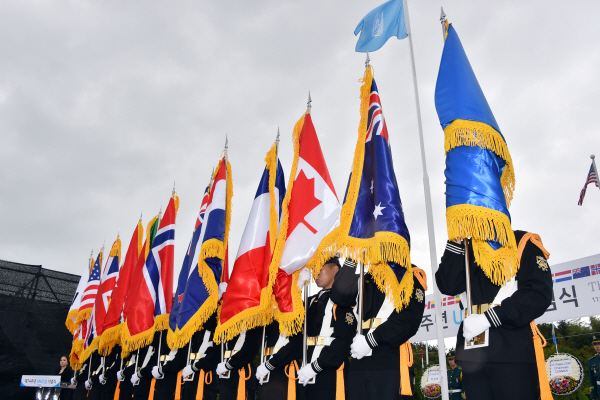 -Flag party-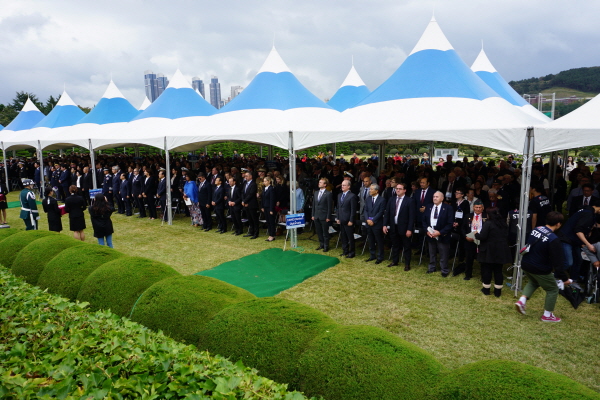 -Standing at attention for national anthem-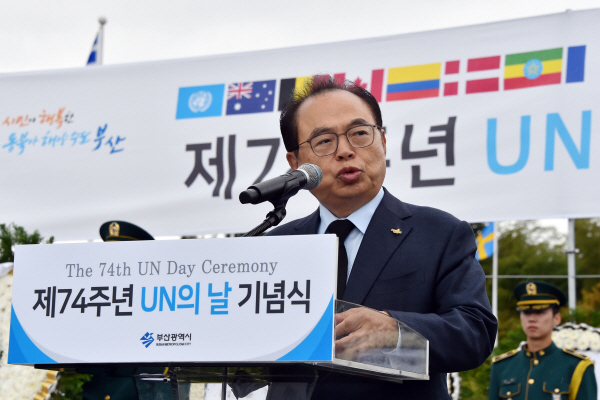 -Busan Mayor the Honorable Oh Geo-don-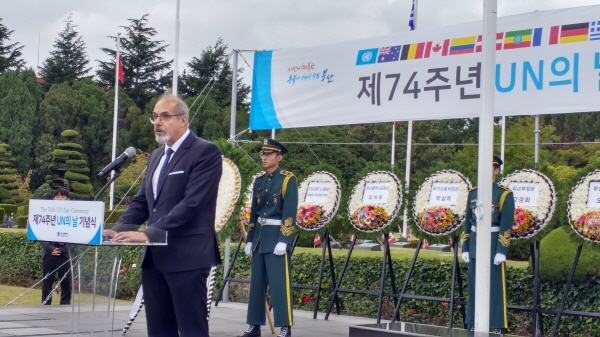 -French Ambassador to Korea H.E. Philippe Lefort-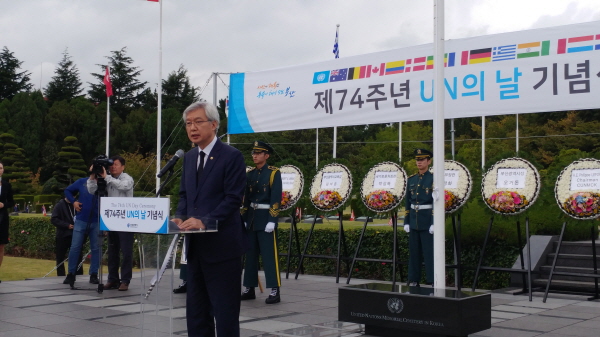 -Second Vice Minister of Foreign Affairs H.E. Lee Tae-ho-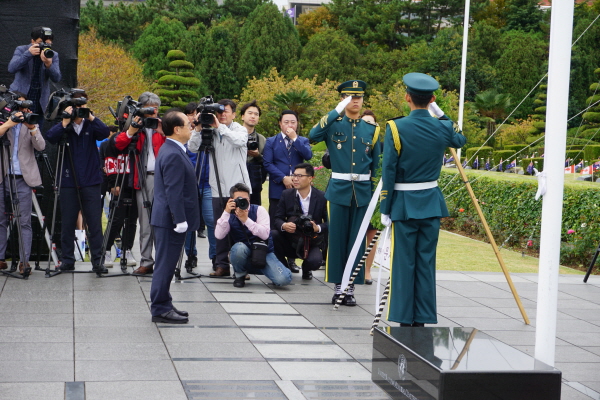 -Mayor Oh lays a wreath on behalf of President Moon Jae-in-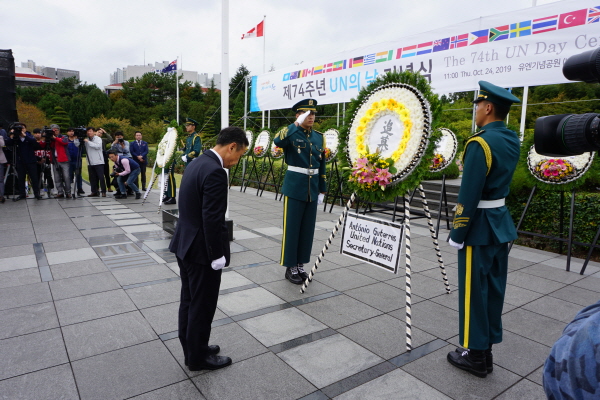 -UNMCK Custodian Younsoo Lee lays a wreath on behalf of UN Secretary General H.E. Antonio Guterres-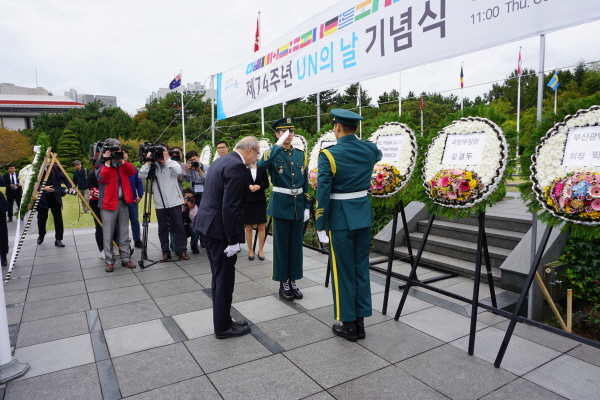 -French Ambassador to Korea H.E. Philippe Lefort lays a wreath on behalf of the Commission for the UNMCK-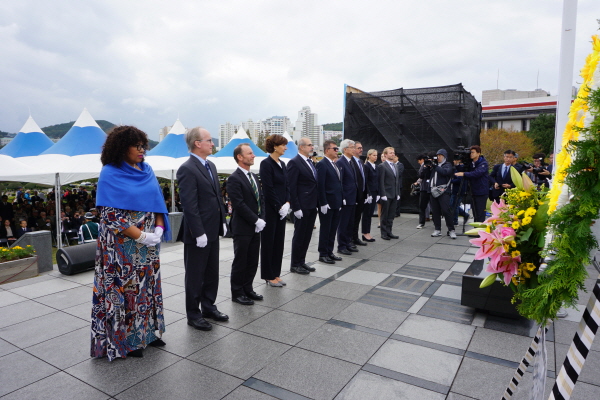 -Members of the Commission for the UNMCK observe a moment of silence-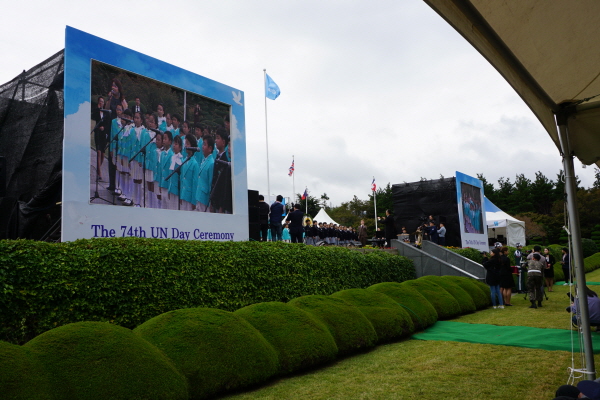 -Musical tribute-