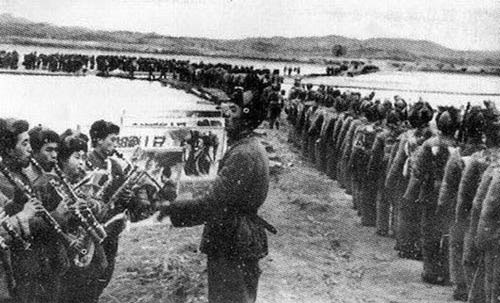 The Chinese Army secretly crossed the Amnok River on 19 October. They deployed to the north of the Cheongcheon River, and launched their primary offensive on October 25th. The Chinese Communist Forces (CCF) went on to make four major offensives, but lost its momentum and turned to defense.
The UN forces blocked the Communist Army's first offensive on the Cheongcheon River, but another offensive was launched in the northern part of the Cheongcheon River by the CCF, now augmented by 30 divisions. In the process of escaping the siege from the Cheongcheon River, friendly forces withdrew from Pyongyang and Heungnam, suffering great losses.
Subsequently, the CCF launched a third offensive on January 1, 1951, alongside the reorganized North Korean army. The CCF broke through the defensive lines of the ROK troops and reoccupied Seoul.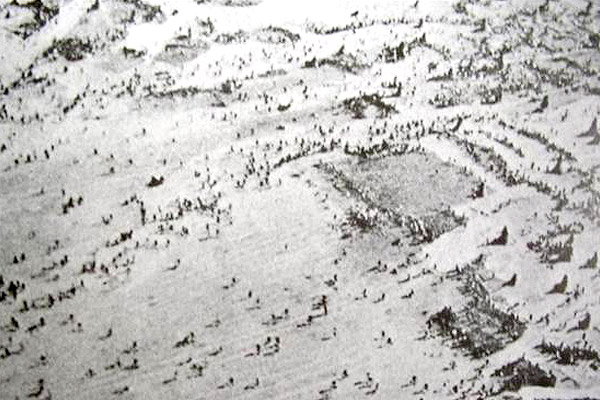 The United Nations and South Korean forces launched counterattacks to avert the crisis, and as they advanced to the south of the Han River in February, they were again attacked by the CCF. However, the friendly forces continued to counterattack by hitting the Chinese forces at the Jipyeong-ri-Wonju Line and succeeded in recapturing Seoul again on March 15th.
By this time, however, the CCF was reinforced by a total of 51 divisions by adding additional units from Manchuria. Joining these units to the troops near Wonsan to the front, they launched the fifth offensive on April 22nd.
During the spring offensive, the Communist forces and UN forces were mobilized to the maximum. The friendly forces immediately fought back and secured the Imjin River-Yeoncheon-Cheorwon-Gimhwa-Hwacheon-Ganseong Line until mid-June, and the CCF again switched to defense.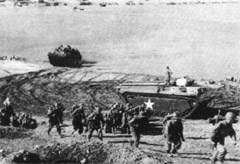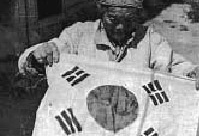 The UN forces were planning a withdrawal plan in preparation for the Chinese troops to continue attacking, while seriously reviewing measures to expand operations to include nuclear weapons and blockading the coast.