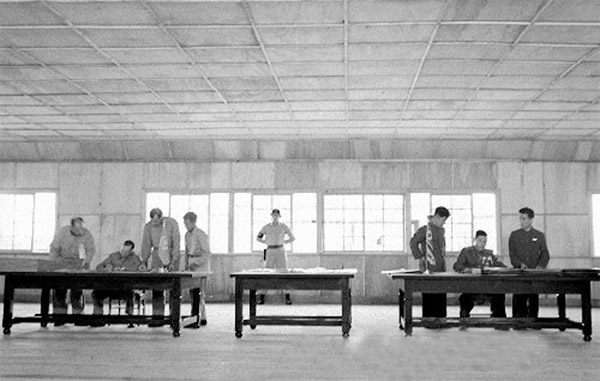 One year after the war broke out, the two sides faced each other roughly at the 38th parallel. However, in the one-year war, both sides began to seek a political solution, recognizing that it was difficult to impose their will through military operations. On June 23, 1951, the first ceasefire meeting was held, as the communist military expressed its willingness to accept the UN's proposal. The agenda of the negotiations was the establishment of a military demarcation line, the armistice system, the repatriation of prisoners, and the peace talks after the ceasefire.
By agreeing to establish a military demarcation line in November, they were optimistic that the war would soon be over, but the issue of repatriation of prisoners led to a sharp confrontation, resulting in an additional 20 months of war.
The sticking point in the negotiations for prisoners was that more than half of the communist prisoners captured by the United Nations forces refused to return to the communist side, while the North Koreans insisted they be forced to repatriate. Due to the prisoner issue, President Syngman Rhee struggled for a resolution, but found a compromise in applying the principle of repatriation of resources to establish a ceasefire. In the meantime, fighting continued, though there were no major changes in the front lines. With the entry into force of the armistice agreement of July 27, 1953, the Korean War ended.