Stories of the fallen resting at the UNMCK in serjes - South Africa
Writer

admin

Date

2008-02-04 15:54:50

Count

4073
The behind/background stories of the fallen resting at the UNMCK are being prepared for photo exhibition in series at the Carabot Hall, the newly established exhibition hall inside the UN Forces Monument.

Stories of the South African braves interred at the UNMCK have been on display since February 1st. It will continue till the end of March.

The exhibtion in series will continue to introduce stories of the interred at the UNMCK in turns by focusing on each member nation.

Any additional materials for the future exhibitions would be welcome. Thank you for your kind interest.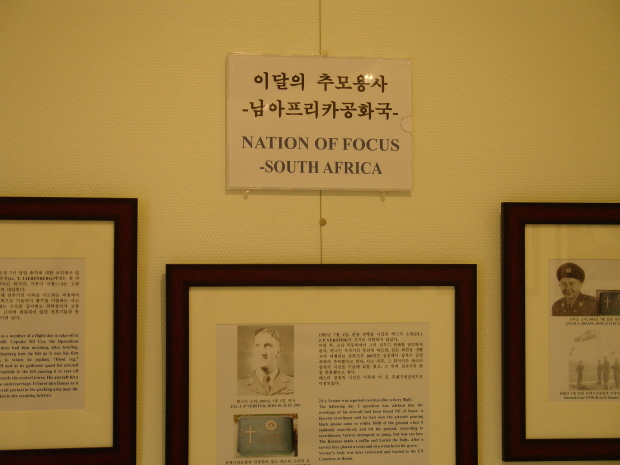 NATION OF FOCUS - SOUTH AFRICA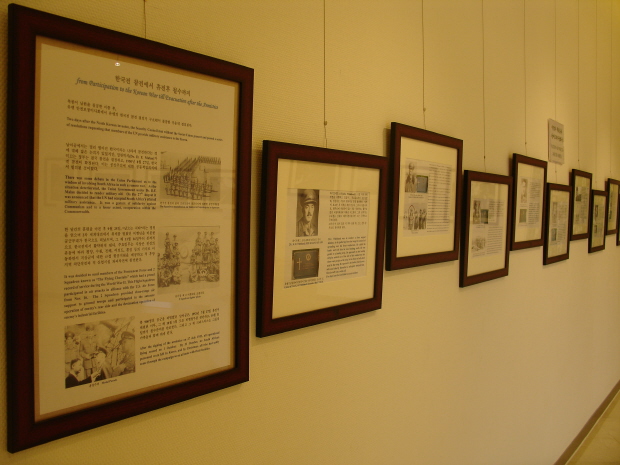 Storeis of the South African fallen interred at the UNMCK
on display at the Carabot Hall