Internment Ceremony of ROK Veteran who Served with the US 25th Infantry Division (27 Nov. 2020)
Writer

admin

Date

2020-11-27 18:10:52

Count

580
On 27 November, the remains of Hwang Doo Suk, a Korean veteran of the Korean War who served with the US 25th Infantry Division, were interred at the UNMCK.
At the request of the Hwang family, and with the support of the US Embassy, the Commission for the UNMCK granted Mr. Hwang's dying wish to be buried at the UNMCK making a special allowance for him.
The ceremony was attended by 10 members of the Hwang family, US embassy representative Maj. Brain Gilbert (USMC attache), and Mr. KIM Juyoung of the Korean MPVA.
[Photos]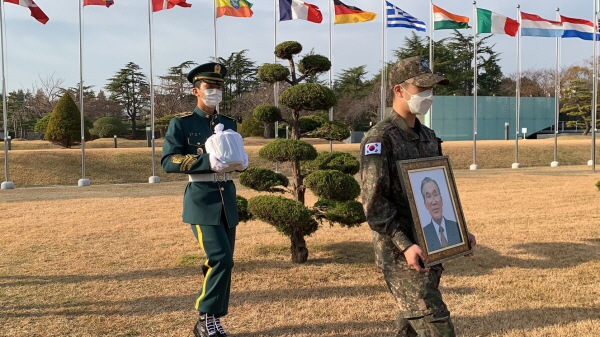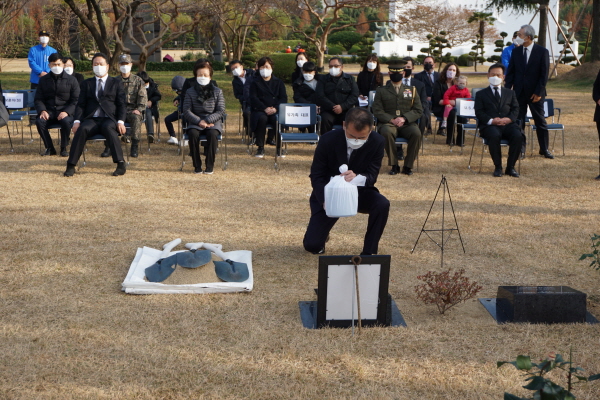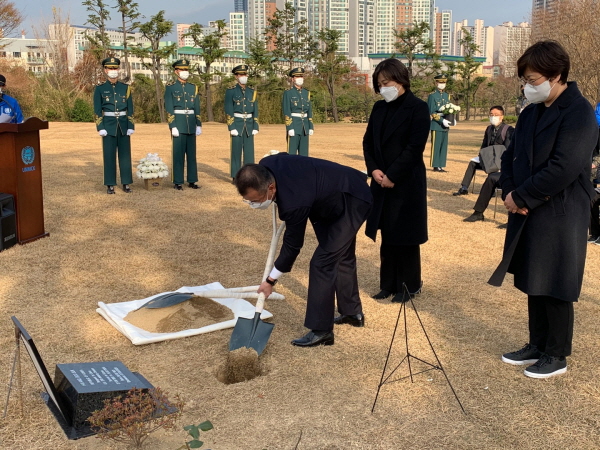 -
The Hwang family inters the remains of Mr. Hwang Doo Suk
-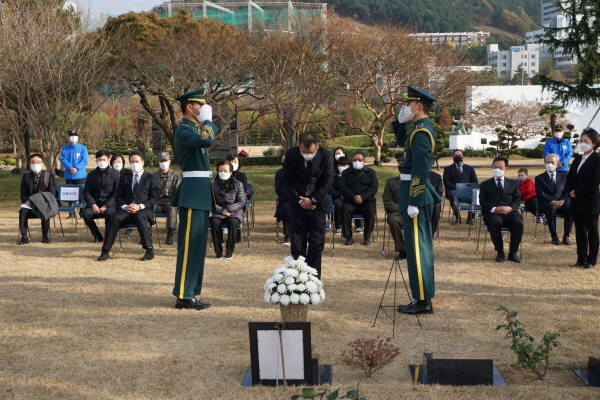 -
The bereaved family lays a wreath
-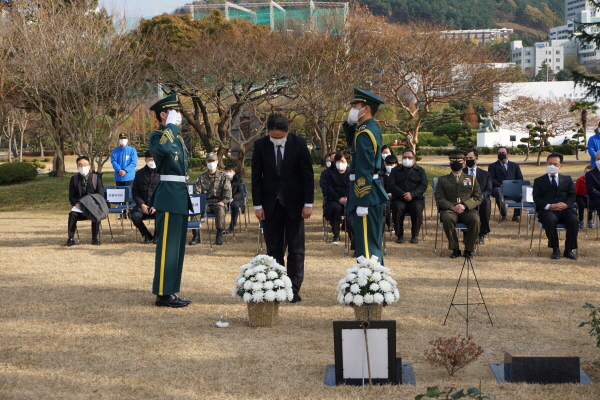 -
The representative from the Korean MPVA lays a wreath
-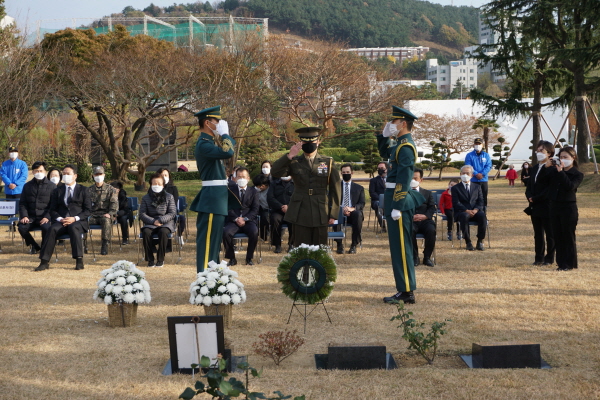 -
Maj. Brian Gilbert USMC attache lays a wreath
-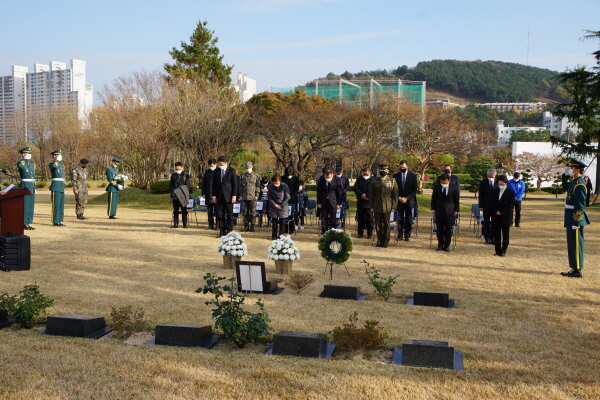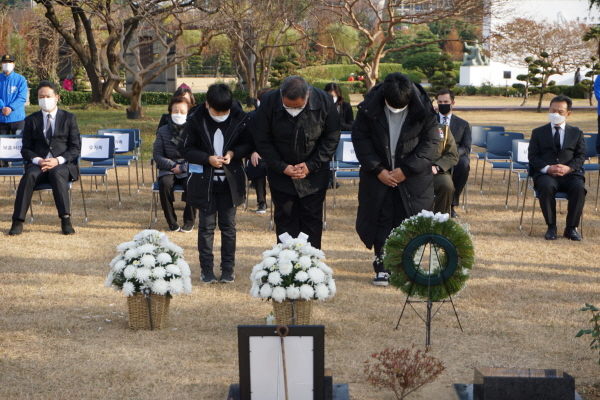 -
Family members lay flowers at the grave of Mr. Hwang Doo Suk
-